Alloy Wheel Manufacturing
From Concept to Production
Overview
We produce alloy wheels or steel wheels to ECE or TÜV standard and we work to a certified IATF 16949 standard. We can take any wheel project from design to production for requirements from 100 pcs to tens of thousands. Our service covers the concept and design, technical appraisal, mold production, testing and alloy wheel manufacturing. Wheel Production
Wheel manufacturing and production stages are detailed below through the primary areas of the service that we offer, view each stage by starting the tour below. For further details and specific enquires please contact us.
Wheel design is a key part of the service, affecting cost, efficiency and load capacity. We have taken projects from any stage: An existing model, concept drawings or completely from scratch.  We can pick-up the process from any stage and produce a design that meets the project, technical or regulatory requirements.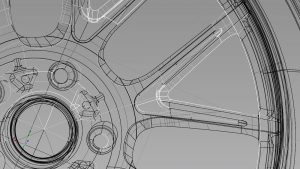 We're the leading technical knowledge in the wheel industry for homologated and accessory wheels and tyres, advising on: Wheel specification, application and European regulations. Within our technical appraisal process we consider E.T.R.T.O universal European standard elements such as: Bead seat profile, hump type, valve seat and TPMS valve provisioning along with technical requirements such as pitch circle diameter (PCD or stud pattern), offset (ET), hub flange and bore (CB), bolt/nut seat, engagement phase, brake clearance and arch positioning, along with many other key areas such as the intended tyre size and many more routine areas of consideration that should occur at the design stage of a wheel including centre cap design.
Our technical appraisal considers: The brief, route to market, wheel and tyre specification and capacities, standardisation, European regulations and approval certification.
Our comprehensive testing and approval service allows us to gain any level of wheel approval in Europe. Our standard wheel testing procedure that is supplied with any wheel we make for you match the highest level of testing in Europe. We also offer third party testing by TÜV Germany application approval by the ABE in Germany, we are the only UK company that can grant this type of approval. We are also very experienced in working from the client standard and specification and can meet all standards required.
Wheel testing is performed according to the load requirement determined by the application, the wheel will be: Impact tested (with a tyre), bend tested (cornering fatigue strength test) which is in two parts both short and long term, finally the rim rolling tested which is tested over a distance of 2000km. These are all completed as standard and a test report is issued as standard.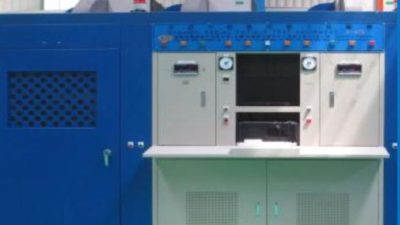 We specialise in production of small and medium volumes of wheels, manufacturing wheels from as little as 100 pcs to 100,000 pcs.
Our partner factories are located through the world, each working to the same standard. We offer various alloy wheel manufacturing methods from various locations. Wheel type, production method and location will be led by the requirement. Production quantity, capacity, intended approval body, lead time, shipping costs and duty calculations all contribute to the best suited location for your production.
Our expertise in wheel production methods will ensure that your wheels are produced in the most cost effective, reliable and appropriate method according to your project and timescale. We will recommend the most suitable method of production according to your project requirements and also highlight the benefits of alternative methods.