Premium Quality Alloy Wheels with TÜV Certification
Over a million wheels are available to our wholesale customers, from our UK and European stock. Having this many wheels available maximises the application range options and stock availability.
Products

Alloy Wheels
Alloy Wheels
The largest TÜV approved range of wheels for wholesale in the UK.

Steel Wheels
Steel Wheels
A complete range of TÜV approved steel wheels for passenger car and van

TYRES
Tyres
A huge range of tyres from leading manufacturers.

TPMS
Tyre Pressure Sensors
Market leading brands with the best tech.

Snow Socks
Snow Socks
Award winning snow socks, supplied to the biggest fleets.
Reseller Benefits
We're the leading UK alloy wheel wholesaler, providing live data and tools for our wholesale customers.
Our Dealer Shop system is an online wheel search, stock check and ordering system for our resellers.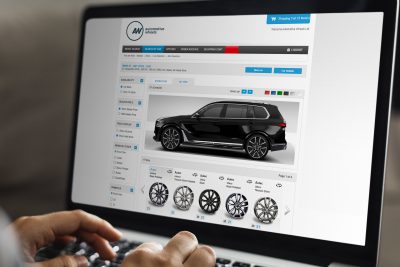 Every alloy wheel in our range is tested to TÜV standard by TÜV Rheinland, TÜV SÜD or TÜV Nord and certified by the KBA.
You may see the term "TÜV" used a lot within UK wheel market, and it may be being used to make you think that the wheels have been tested by TÜV. In fact, in many cases, the wheel is not tested by a TÜV provider at all. This can be very misleading, and to be sure ask for a TÜV certificate. The certificate will be specific to a wheel in specific size and fitment and it will reference the "KBA number" both on the certificate and on the wheel itself. You can download all of our certificates on our Dealer Shop or Configurator systems.
We can fit and balance all makes and models of tyres to our customers at wholesale prices and we can fit tyres to our wheels that you send into our warehouse. Our tyre fitting assembly facility can fit wheels from 10-26″ in diameter using the latest tyre fitting and balancing technology.